What are some animals that most people have never seen before?
There are loads of strange sharks that people haven't seen before…until lists like these came along! Yet being an ex-shark enthusiast, I'm sure I can think of a few that you won't have seen:
Tasselled Wobbegong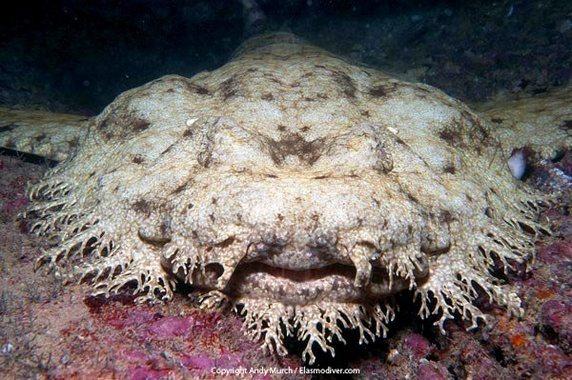 Here's what is looks like overall. Weird, right?
Next let's see cute but creepy:
Cookiecutter Shark
This is a tiny shark, usually less than a metre long, and to some it may even be considered cute. But don't be fooled by its huge eyes (for seeing at the tremendous depths that it lurks at) for its teeth are deadly. It gets its name from the way it eats; by latching onto larger fish and biting small chunks out. Like these:
Next is a shark so rare, there have been less than 100 confirmed sightings in history.
Megamouth Shark
You don't have to be a genius to guess where the name comes from. This shark, like whale sharks or whales themselves, feeds on plankton, at great depths. Just like whales, they are a very peaceful species. They are so rare, that I believe there is only a single video of one in the wild.
This final one isn't as rare as the others, but I think it's very cool.
Thresher Shark
This shark, related to the infamous Great White shark, has a neat trick to how it catches its prey. Whereas the great white prefers the tactic of chasing fish down and chomping on them, the thrasher shark uses its whip-like tail to stun fish. It literally whips them dead. Once a fish has been tagged, the shark simply saunters up and eats it. Pretty cool.
They can also jump meters high out of the water.